To launch the 20th anniversary celebrations for the iconic Nike Air Max 95 shoe, I designed a retail takeover at Size? at two of their leading London retail stores. The Air Max 95 was originally inspired by the human anatomy. At the flagship Carnaby St. store we designed a laboratory style cabinet wall filled with curiosities and references to anatomy. At Neal St. we took over the entire ground floor with an exhibition style space. The event was a huge success; the exhibition received widespread social media coverage and online reviews.
We also designed a window display for JD Sports leading stores in Europe along with interactive digital assets for the JD Sports webshop.

My Role: Designer
Client: Nike
Creative Studio: Rosie Lee
Year: 2015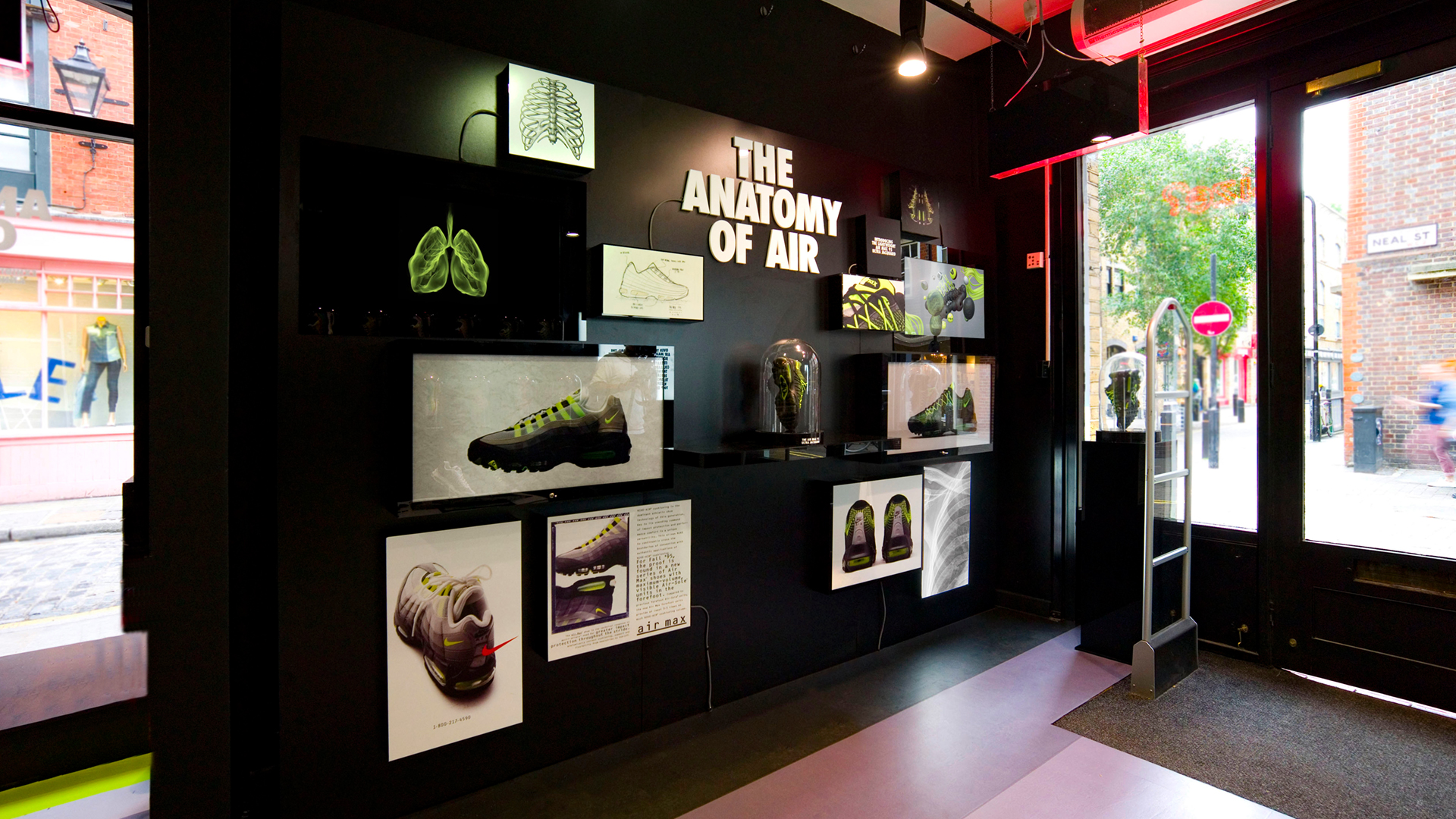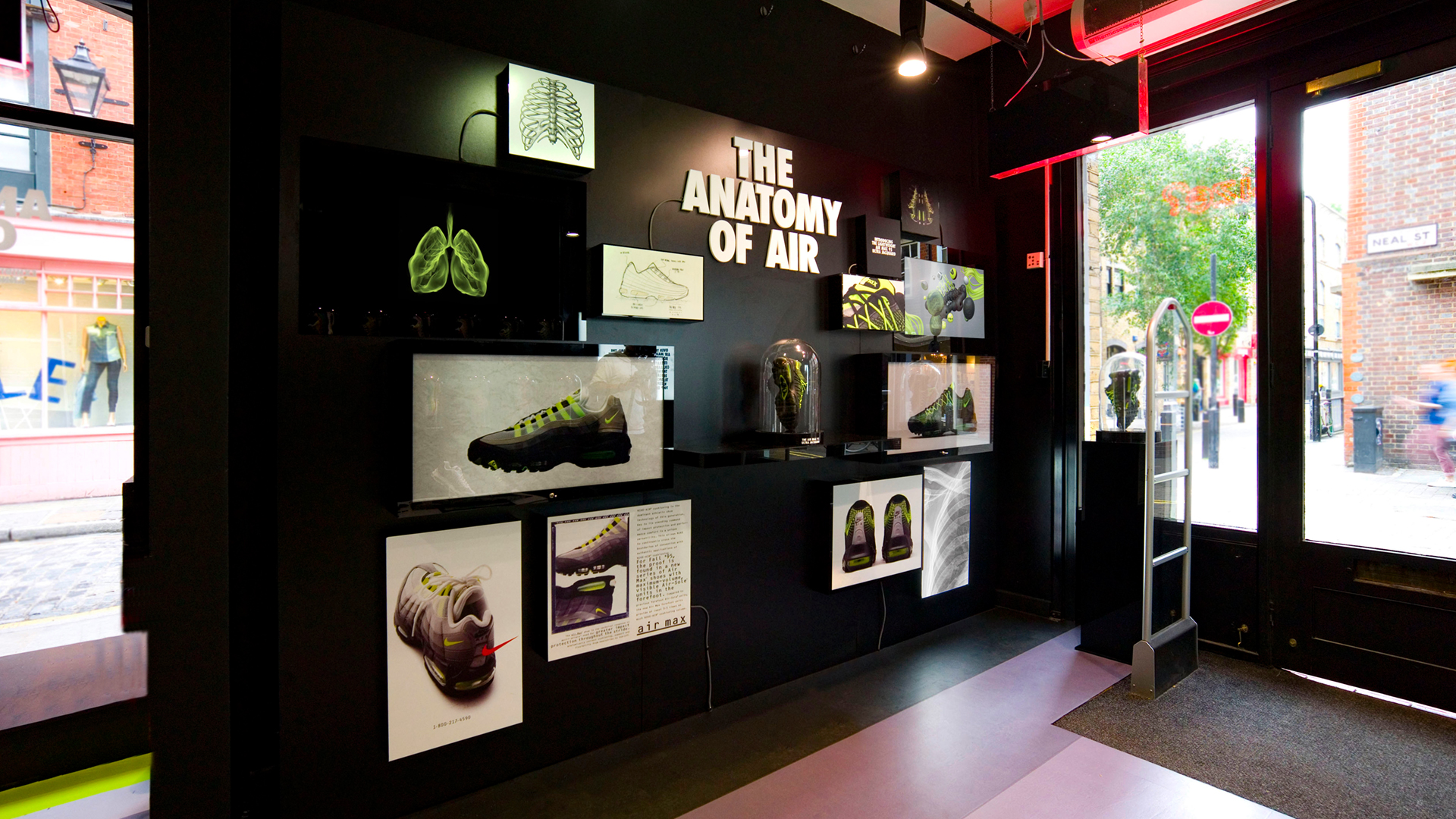 A MINI EXHIBITION

For Size? Neal St. the key feature of the event was The Anatomy Of Air exhibition. We curated a mini museum exhibition space, which displayed 20 of the most rare AM 95s from the past 20 years. The shoes were displayed in glass bell jars in uniform rows. Iconic AM95s colours were used to transform the space, and on the opposing wall we designed a display of interactive light boxes with shoe x-rays and animations with reference to anatomy.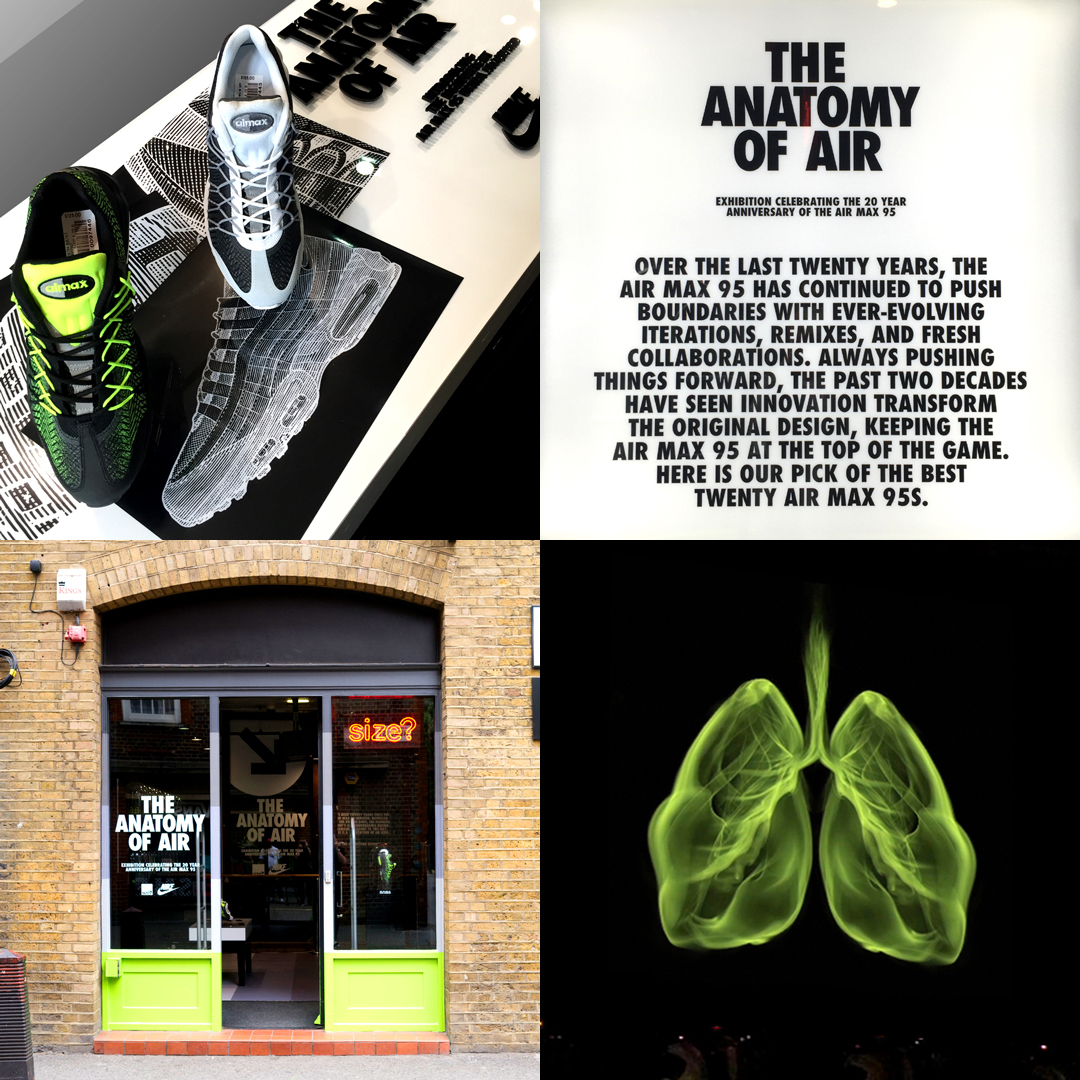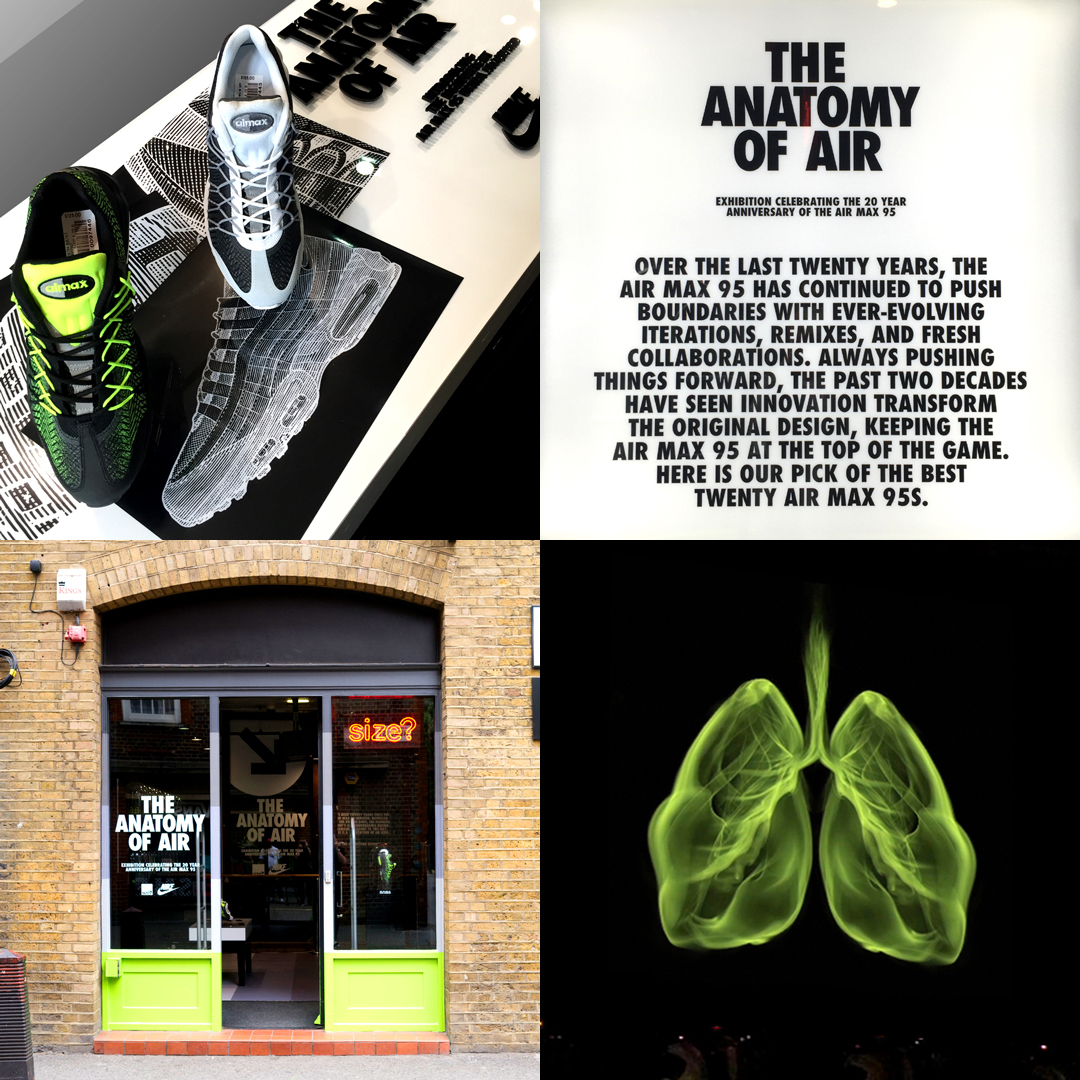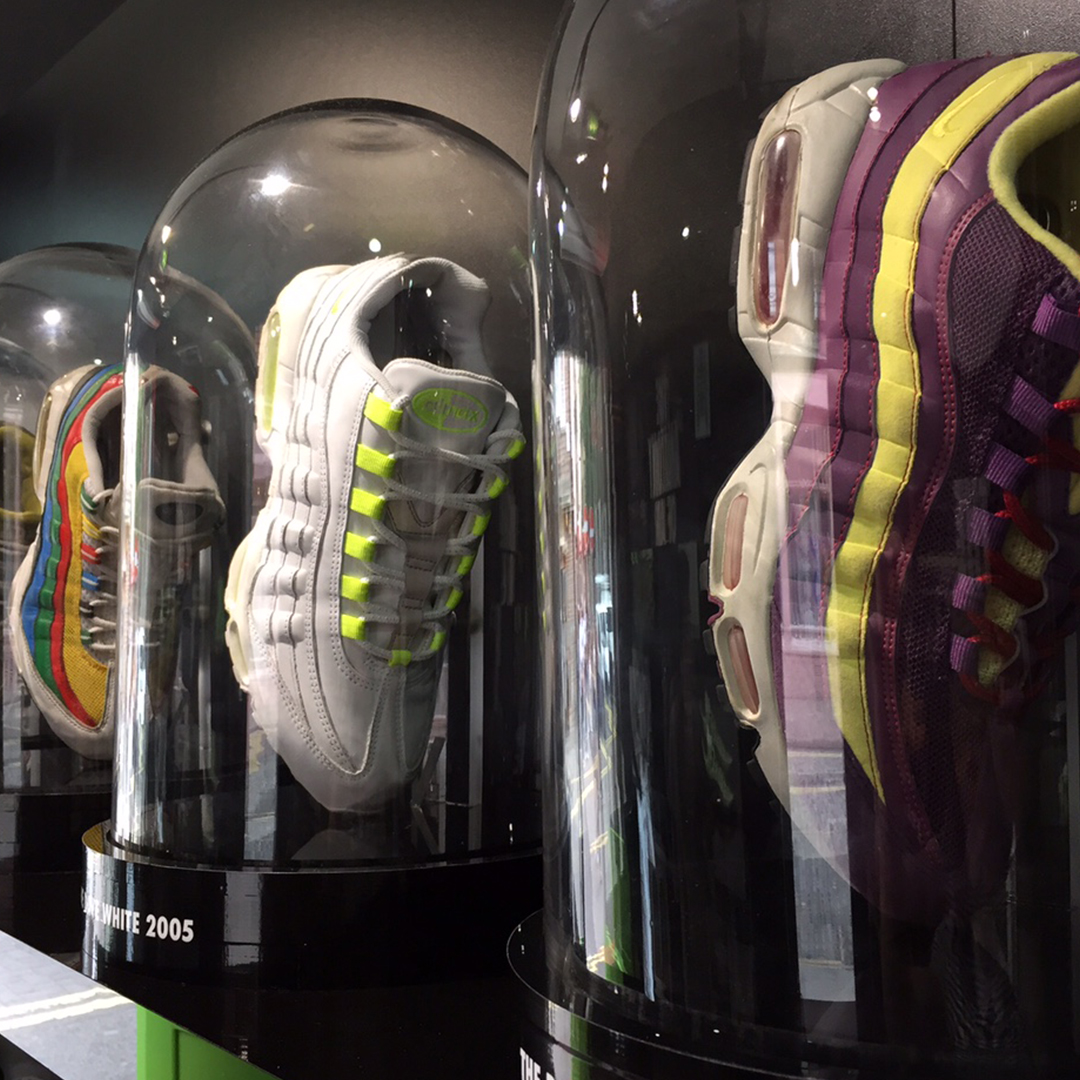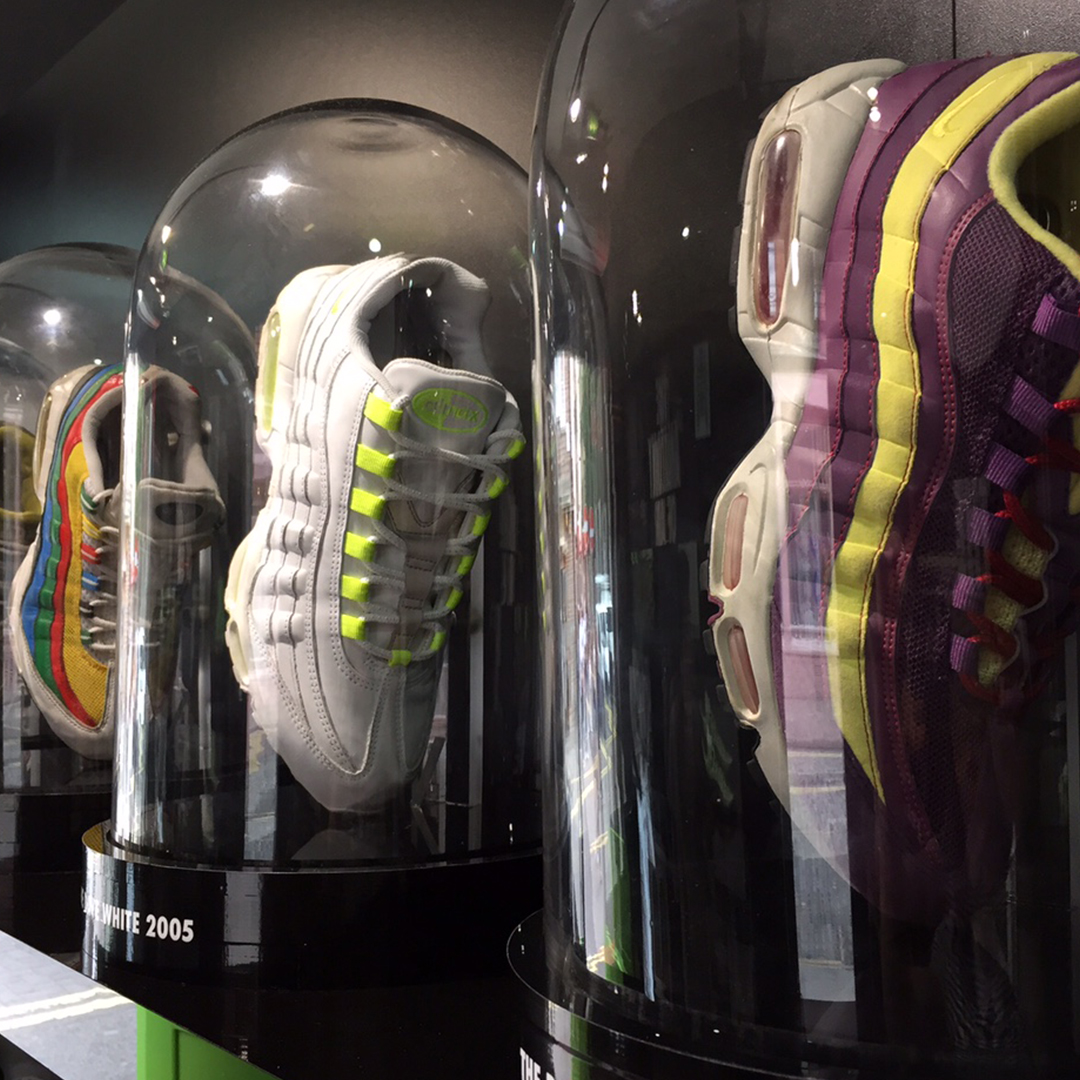 A CURIOUS LABORATORY

At the Size? Carnaby St. store we took over four walls. One half dedicated to the Original AM 95, the other dedicated to the new AM 95 Jacquard. The products were displayed in bell jars, and we created an interactive light box, which at a flick of a switch uncovers an x-ray line drawing of the shoe, illustrating the links between the human anatomy and the shoe's design.